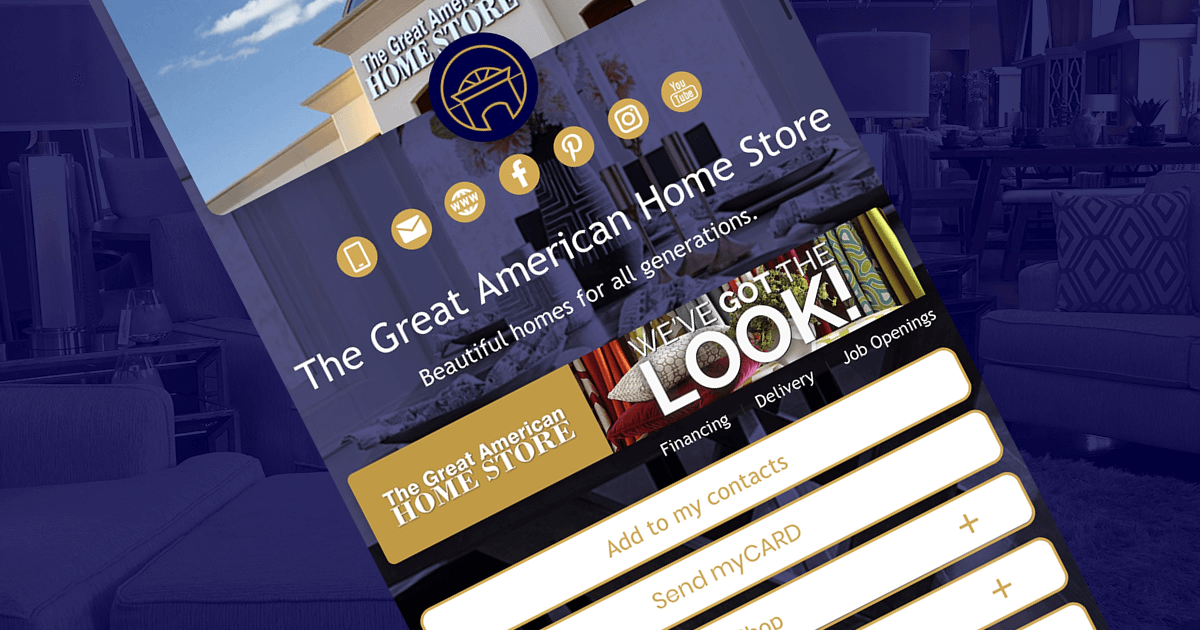 I wanted to send a short thank-you note to Dhane Marques for introducing myCARD to the Great American Home Store! JustMy has been helping non-profit organizations to increase donations, get more volunteers, and improve content engagement. As a result, we have helped non-profits in the Memphis area raise over $4 million. Today we are turning our attention to business owners and local entrepreneurs. We believe that we can help build stronger communities by creating digital tools for local organizations including schools, businesses, and non-profit groups. The Smart Digital Business Card from JustMy is our first tool.
We want to invite the Great American Home Stores to team up with us in using myCARDs to increase sales while helping us help the local organizations you serve!
JustMy in the Community!
JustMy is kicking off a race to help 1 million business owners and non-profit organizations with our new Smart Digital Business Card! To do this, we have made special pricing for the 1st 100,000 members. $1.50 per month or $12.00 for the year for the new myCARD service with more perks coming.
Corporate Package
DYI Account Dashboard
Advanced Theme Customization
Custom Banner Ad
Content Hub with Department Libraries & Tags
Custom Tabs to Drive Shopper Focus
Click Tracking & Reach
Facebook Pixel Re-marketing

$15.00 per month and $12 a year per team member activation
Corporate Partner Package
All of the Perks of our Corporate Package +
myCARD set-up and design + Seasonal and Sales Updates
Unlimited Team Cards
Monthly Content Sharing on JustMyMemphis
Corporate Community Partner Package
All of the Perks of our Corporate Partner Package +
Banner Advertising on our LOCAL JustMy Site
Rotating Banner Advertising in our new DIGITAL Weekly Email Blast
Content Creation and Promotions for Charitable Events you team up with
Quarterly Video Content Creation featuring Home Trends & Styles with the Great American Home Store